Food Service Products and Solutions
Better Bean provides operators premium, chilled, and prepared beans for micro-markets, hot bars, meal kits, and commissary kitchens.
2.5 oz and 3.25 oz single-serve cups for grab-and-go and meal kits
10 oz deli tubs for grab-and-go bean dips, snacks, and meal kits
4 lb pillow bags for commissary kitchens, cafes, and hot bars
The possibilities are endless, but Better Bean is a perfect solution for:
Bean dip snacks – use like hummus
Burrito bowls, quickie quesadillas, and other recipes
Sides dishes and meal kit components
Snack kiosks, c-stores, and micro-markets
Cafes, commissaries, quick-service restaurants, and hot bars
Better Bean offers the following benefits:
Save time and labor – our beans are prepared, seasoned, and ready-to-eat
Fresh, not canned – the first innovation in beans since the can
New options for plant-based snacks and meals
clean label – made with a few high-quality ingredients
10 varieties for every use occasion!
Our beans can be enjoyed as a snack with crackers, chips, and vegetables, as a side, or as part of a recipe. They provide 4 g of protein and 3 g of fiber per serving!
Solutions for your institution: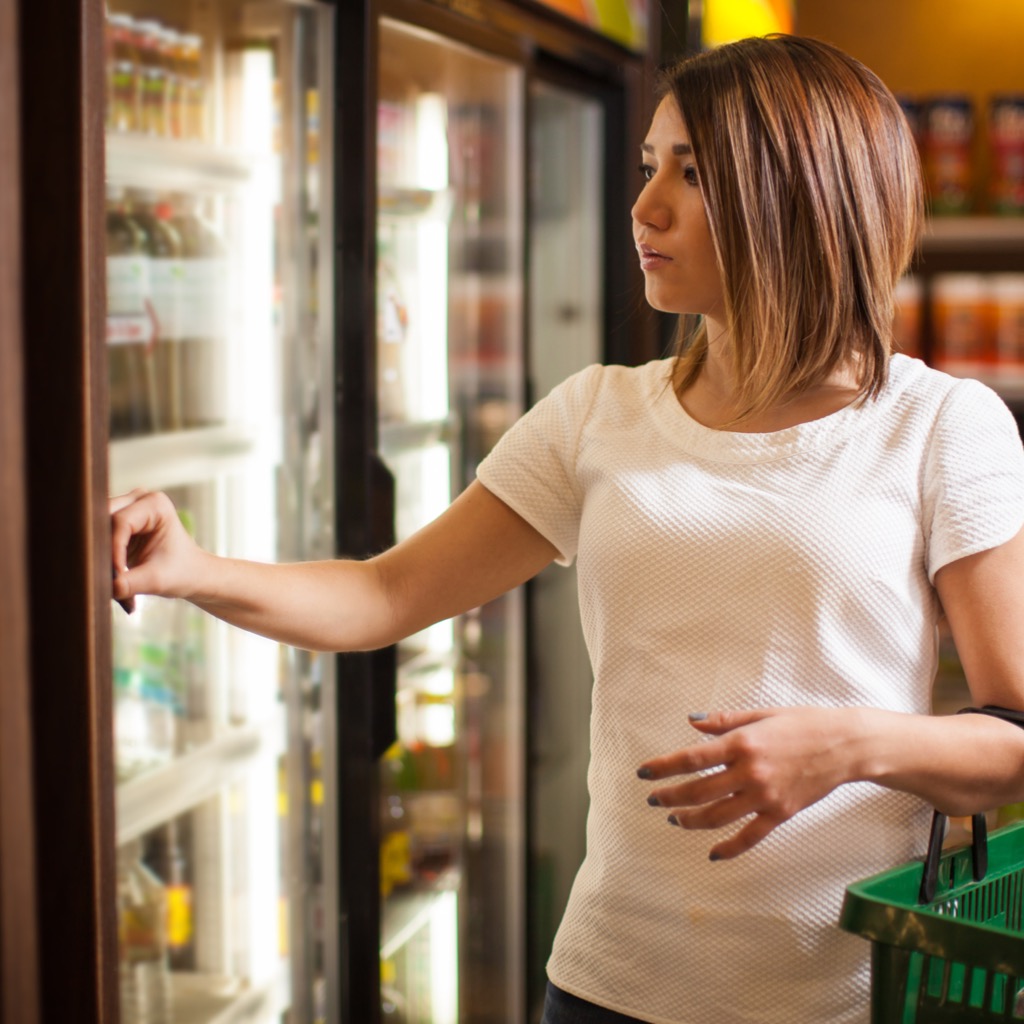 Better Bean offers products for all foodservice operators, including business and international, tech campuses, college and universities, K-12, hospitals, healthcare, assisted living, meal kit providers, military, hospitality, travel, and quick-serve restaurants. Here are some examples:
K-12 Solutions:
K-12: Kid-approved! From 2.5 oz single-serve cups to 4-lb pillow bags, we've got you covered. Our beans are full of flavor and make the perfect plant-based addition to school lunches, offering 1 USDA School Lunch Meat Credit. Add the single-serve cup to a bag lunch or use the ready-to-serve bulk pillow bags for a meat alternative on taco day.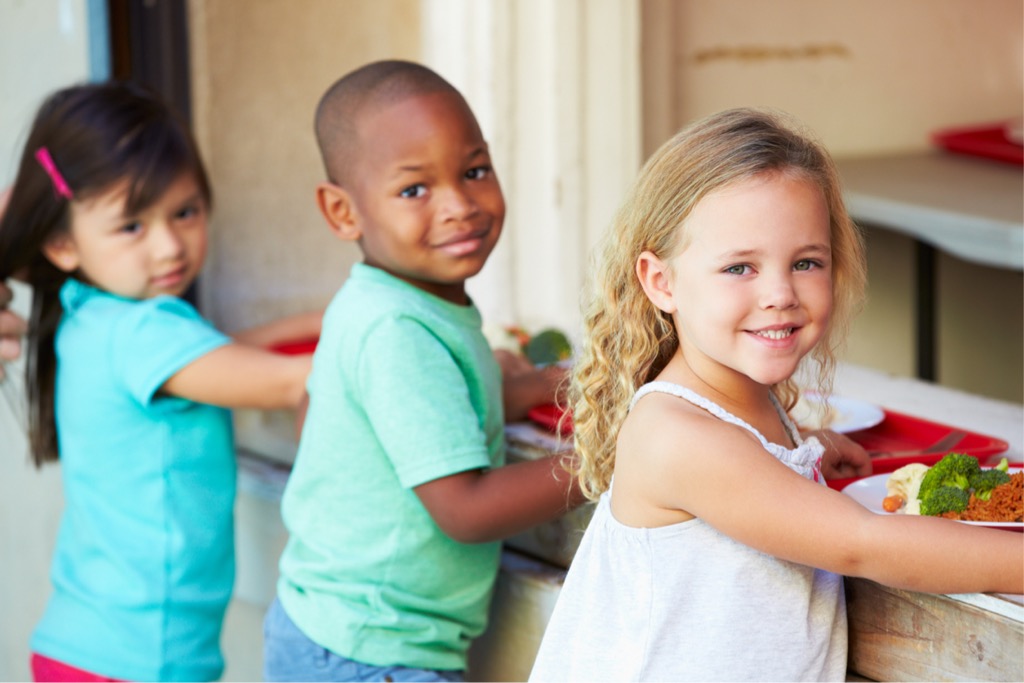 Restaurants & Hot Bars:
Restaurants and hot bars: The first innovation in beans since the can! Better Beans are kettle-cooked with vegetables and then spiced and skillet sautéed for a rich caramelized flavor. Using only a few clean, quality ingredients, they are carefully prepared and packed fresh in bulk pillow bags. Our beans are ready to serve, so when you use Better Bean, you'll save on labor costs without losing quality.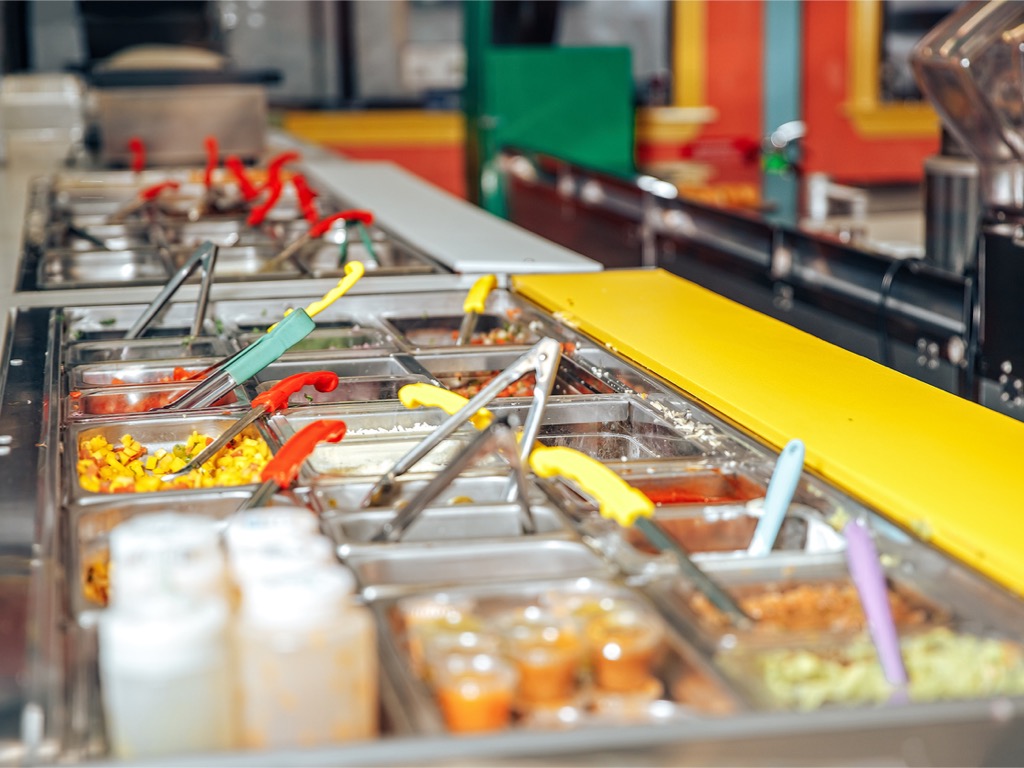 Products and Flavors
In addition to 4-pound pillow packs, we have a variety of single-serve SKUs to suit your needs.
Better Bean offers the following 4-pound pillow bags:

Cuban Black Beans
Refried Black Beans
Refried Red Beans
Southwestern Pinto Beans
Roasted Chipotle Bean Dip
Three Sisters Chili
Tuscan Cannellini Beans
Better Baked Beans
Whole Black Beans
Whole Pinto Beans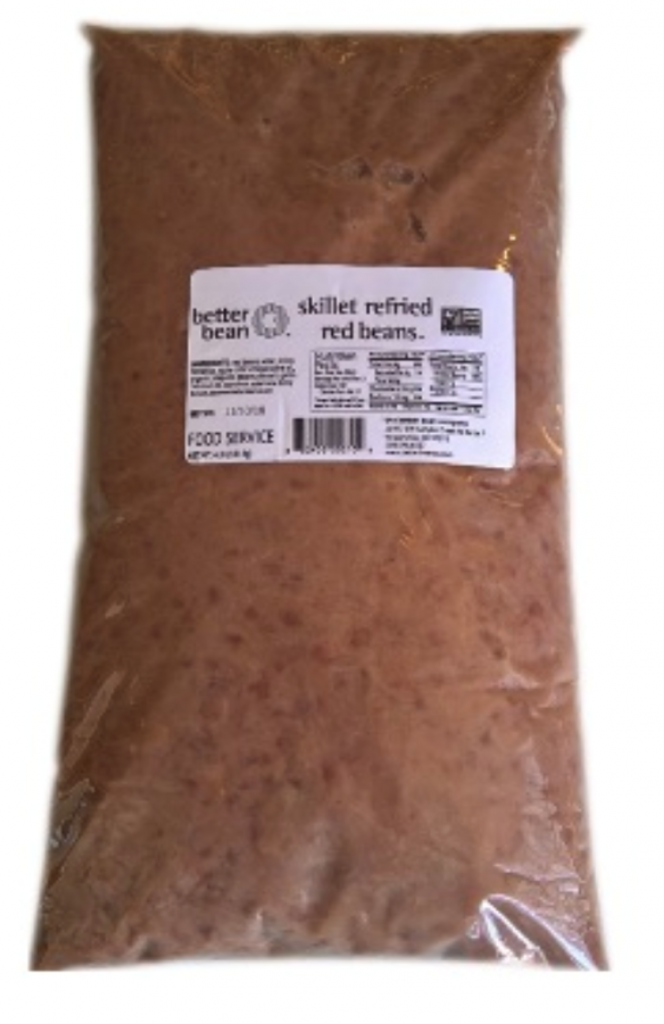 In addition, we have a variety of single-serve and 10 oz SKUs to suit your needs.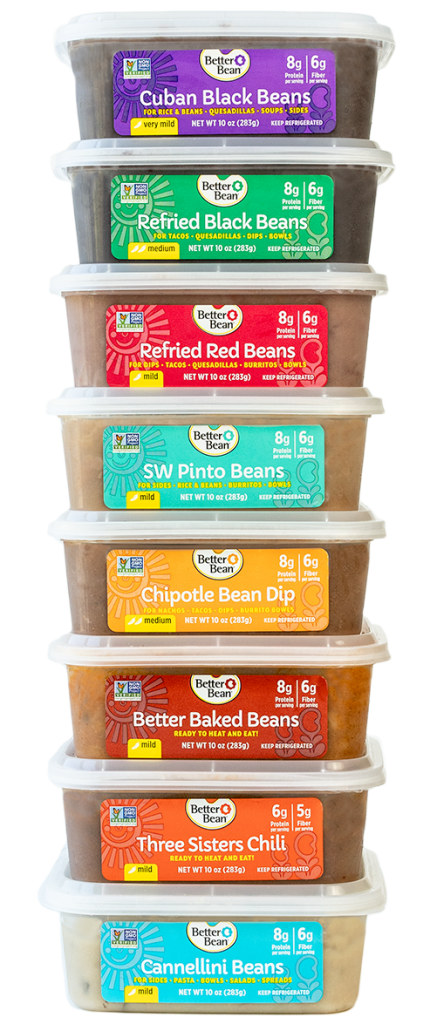 10 oz Deli Tub