Back to Recipes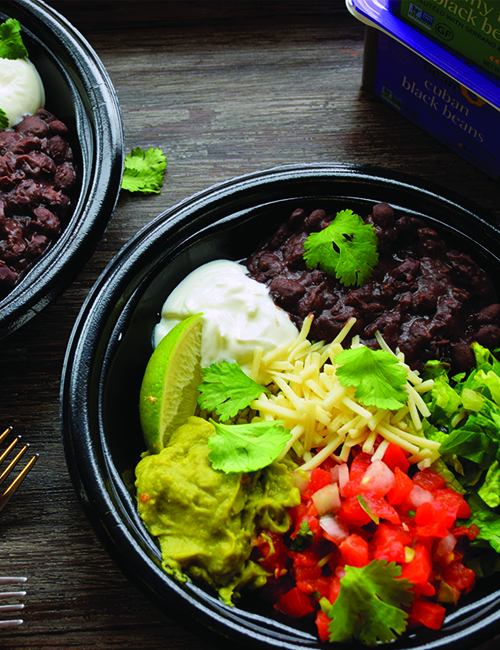 Black Bean Burrito Bowls
Ingredients:
Ingredients for Cilantro-Lime Brown Rice

2 cups cooked brown rice
Juice of one lime
½ tsp. salt
2 Tbsp. fresh chopped cilantro

Toppings for Burrito Bowl

1 cup Uncanny Refried Beans or Cuban Black Beans
¼ cup shredded white cheddar cheese
½ cup Pico de Gallo
¼ cup Western Guacamole
¼ cup plain non-fat Greek yogurt
½ cup shredded romaine lettuce
Lime wedges (optional)
Instructions:
Combine cooked rice, lime juice, salt and cilantro in a medium size bowl. Set aside.
Heat Better Beans with 1 Tbsp. water in a pot on the stove or in the microwave. Set aside.
To assemble the bowls, divide rice evenly into two serving bowls. Top with beans, cheese, pico de gallo, guacamole, plain non-fat Greek yogurt and lettuce. Serve with lime wedges, if desired.
Serving Size:
Serves 2
No comments yet.